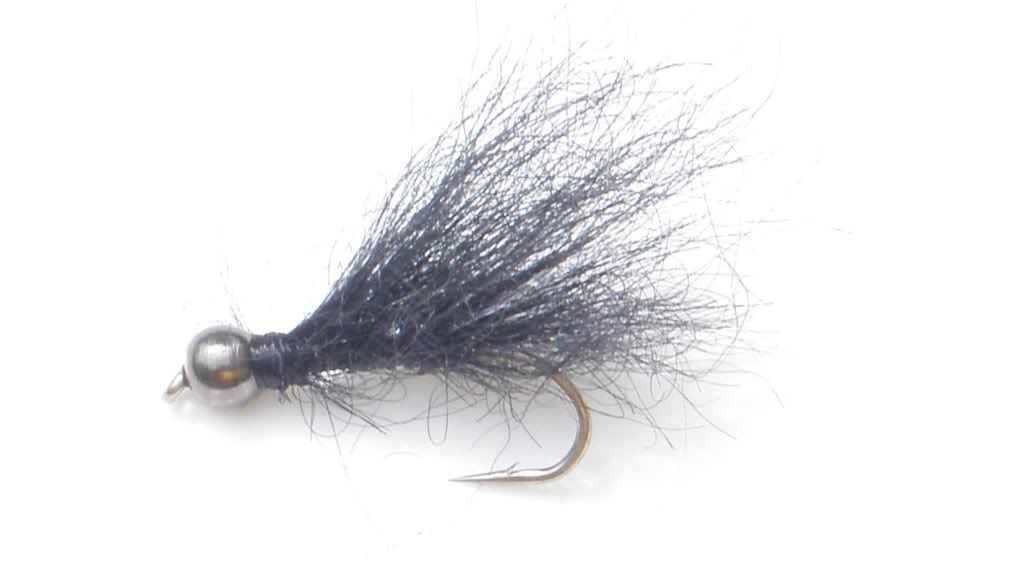 I was first shown this fly from Carl Richards, author of Selective Trout, Fly Fishing Strategy, and a number of other books.  Carl said it was the best wet fly he had ever fished.
 This fly is best tied and fished sparse, with about half the material shown in the picture.  The fly has to be tied using mohair.  I'm not sure what it is about mohair, but it does make a big difference. 
The Chicago Leech looks a little bit like alot of things - nymphs,minnow, crayfish, etc. It appeals to a broad range of species - trout, steelhead, small mouth, large mouth, panfish, etc.  It is also pretty hard to fish this fly wrong.  It can be fished dead drift, stripped, swung, under a indicator, etc. On a given day, any retrieve may be effective.